ABOUT US
BOSFA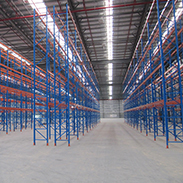 BOSFA are Australasia's largest supplier of fibres for concrete reinforcement, specialising in providing engineered solutions to consultants, contractors, builders and asset owners. Our inherent strength is vested in the technical expertise of our team and the quality of our products.
We are a 100% owned subsidiary of NV Bekaert® SA of Belgium, the global market and technology leader in steel fibres. Producing the range of Dramix® 5D, 4D and 3D steel fibres that are used globally to reinforce over five million cubic meters of concrete every year.


Quality Counts
BOSFA markets and supports the widest product and application range of Quality Assured Dramix® steel fibre products available in Australasia which are the result of over 40 years of worldwide product development, quality testing and application research in Dramix®.Dramix® is manufactured in Bekaert® owned and run manufacturing facilities worldwide to the same exacting specifications.
Customer support
BOSFA services a diverse range of customers across Australasia providing world's best practice design advice and assistance, project management support, as well as on-site and batch plant support, to ensure the highest level of customer satisfaction is consistently delivered.
Logistics
BOSFA services the Australasian and New Zealand market through its 8 major city based warehouses.
Please contact either our Head Office or your local manager for more information on designing or purchasing Dramix®.